News & Agenda January 2018
Lawrence Malstaf
Shrink 01995
FILE Festival Belo Horizonte 2018
| | | |
| --- | --- | --- |
| | | Lawrence Malstaf, Shrink 01995 |
Mental Overdrive
Nominated for Spellemannprisen - Best electronic album 2017
Mental Overdrive is nominated for the Norwegian Grammy aka Spellemann for EPILOGUE as best electronic music album of 2017, together with great artists such as Lindstrom, +Plattform and SASSY 009.

Mental Overdrive's live shows are based on hardware equipment only, and varies from harder, beat-based techno shows to more abstract/ambient gigs, all depending on the nature of the event. At the bigger Mental Overdrive shows, live visuals by Tromsø artist Nicolas Horne are part of the setup.

UPCOMING GIGS
26 January - Cementen, Stavanger - Live set
27 January - Vaktbua, Kristiansand - Live set

Mental Overdrive
Video live in-store at Filter Musikk, Oslo

BOOKINGS
tallieu@artoffice.be

Mental Overdrive - EPILOGUE
David Bowen - Lawrence Malstaf
Némo Biennale
Les Faits du hasard
Le CENTQUATRE, Paris (F)
until 4 March 2018
Matters of chance: Intentional artistic accidents and poetic re-reading of a technological society seen in the digital age are at the heart of the next central exhibition of the international Némo Biennial of digital art at Le CENTQUATRE: Les Faits du hasard.
A way for Man to resume control over the machine?
The exhibition Les Faits du hasard includes a.o. installations by
DAVID BOWEN and LAWRENCE MALSTAF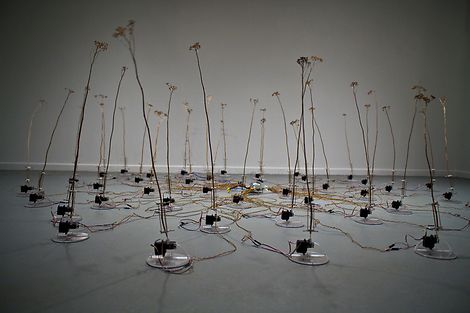 David Bowen, tele-present wind, 2011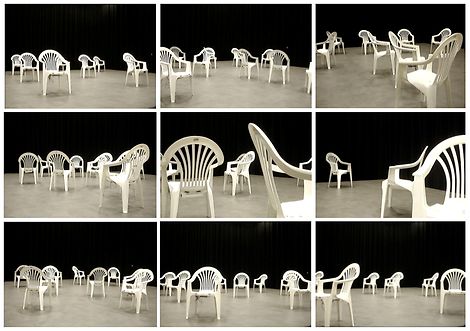 Lawrence Malstaf, Conversations 02012
Het Kanaal
26 & 27 January 2018
Ostade A'dam (NL)

6 & 7 February 2018
NTGent (BE)

On a beach near Calais a young refugee prepares himself to swim across the Channel, towards his new future. On the English side, on the chalk cliffs of Beachy Head, a (transsexual) woman bids life goodbye; in a few instants she will jump to her death.
The new text by author Gaea Schoeters is mirrored by recently recovered Shakespeare-text.

Composer Annelies Van Parys uses the Shakespeare-text as a libretto for a cycle of songs, which set the refugee theme in a historical perspective. The soprano is also the intermediary between past and present, audience and play; via other spoken Shakespeare fragments she sets the story in a different perspective, turning the personal stories into a sharp reflection of society, both in the 16th century and today – because the similarities are, alas, striking.

Text Gaea Schoeters Composition Annelies Van Parys Direction Gable Roelofsen & Romy Roelofsen / Het Geluid Maastricht
Actors Katelijne Verbeke & Adams Mensah
Vocalist Naomi Beeldens Lute/guitar Maarten Vandenbemden Scenography Anneleen De Causmaecker Co-produced by Perignem vzw

Muziektheater Transparant
Het Geluid Maastricht
Antwerp Queer Arts Festival

Het Kanaal ©Koen Broos
Resonances
Izar Duo
21 January 2018 - 12:00
Galerie Dijkstra, Antwerpen (BE)

28 January 2018 - 15:00
Klaviercentrum Quatre Mains, Gent (BE)

IZAR DUO
Harptrio
Oxalys Ensemble
31 January 2018 - 20:15

Vilain XIIII, Maasmechelen (BE)

Program
Chavez: Trio \\\'naar Debussy en De Falla\\\'
Jongen: Danse lente
Van Parys: Harp Trio
Bax: Fantasy Sonata
Debussy: Sonate

Oxalys Ensemble
tele-present water
AESTHETICS OF CHANGE
MAK, Vienna (AT)

until 15 April 2018

tele-present water draws information from the intensity and movement of the water in a remote location. Wave data is being collected and updated from National Oceanic and Atmospheric Administration data buoy station 51003. The wave intensity and frequency collected from the buoy is scaled and transferred to the mechanical grid structure, resulting in a simulation of the physical effects caused by the movement of water from this distant unknown location.
infrared drawing device
DRAWN FROM A SCORE
Beall Center for Art + Technology - Los Angeles (USA)

until 3 February 2018

infrared drawing device by David Bowen uses four infrared sensors to detect people as they move in front of it. The sensors are programmed to move a drawing arm in real time creating a charcoal drawing based on a participants' movements.

David Bowen, infrared drawing device, 2003
5twig & 24 leaves
Stream Capture
Minneapolis College of Art and Design Gallery, Minneapolis (USA)

until 4 March 2018

5twigs consists of 5 found twigs that were three dimensionally scanned and then printed in translucent plastic. Each original twig was then mounted in opposition to its artificial counterpart.
24 leaves uses muscle wire to make each leaf subtly bend in unison when the viewer pushes a toggle switch.


David Bowen, 24 leaves, 2002
David Bowen - what the work knows
| | | |
| --- | --- | --- |
| The publication 'what the work knows' was produced by the McKnight Foundation in conjunction with a McKnight Visual Artist Fellowship which David Bowen received in 2015. | | David Bowen, what the work knows (publication) |