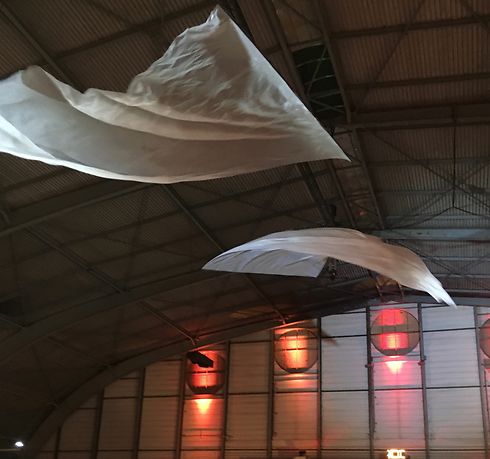 Lawrence Malstaf, Pavilion 02011-12 at Scopitone 2019
From gallery to art office
Tallieu Art Office works in various fields such as visual, installation and new media art, contemporary classical music, sound art, music and performing arts with a special interest in transdisciplinary projects and a focus on selection, promotion, exhibitions, networking, consultancy, expertise and representation.

With the ambition to explore new paths and to extend its activities beyond the traditional concept of an art gallery, Tallieu Art Office & Ischa Tallieu continue to build upon the experience and achievements within the context of a promotion gallery.

From 1989 until 2014, Galerie Fortlaan 17 earned its position in the contemporary arts world, constantly reinforcing its reputation thanks to high-profile exhibitions, projects, publications, involvement in international art fairs, performances, debates and lectures.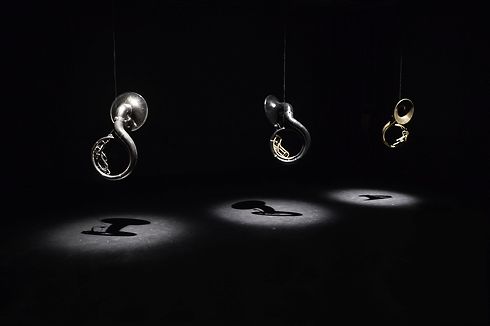 Kris Verdonck, BRASS ©Jasmijn Krol
News & Agenda November 2019
05.11.2019
Kris Verdonck with BRASS at November Music, s' Hertogenbosh (NL) & Klinkende Stad, Kortrijk (B) - Stijn Demeulenaere with Latitudes - Hybrid set at Les Garages Numériques, Brussels (B) - Lawrence Malstaf with Permutations 02018, scenography for 'Digging into my magnificent trashbin' by Haugen Productions at DanseFestival Barents, Hammerfest (NO)
 - Annelies Van Parys with Symfonie nr. 1, 'Carillon' by Antwerp Symphony Orchestra at Koningin Elisabethzaal, Antwerp (B)
 - Kris Verdonck with DETAIL in Expo JRSLM at VUB - Vrije Universiteit Brussel (B)
 - David Bowen with tele-present wind at Saint-Ex, culture numérique - Reims (F) & Halle aux sucres, Dunkerque (F) 
- Kiki Smith at Centre de la Gravure et de l'Image imprimée de la Communauté française (B)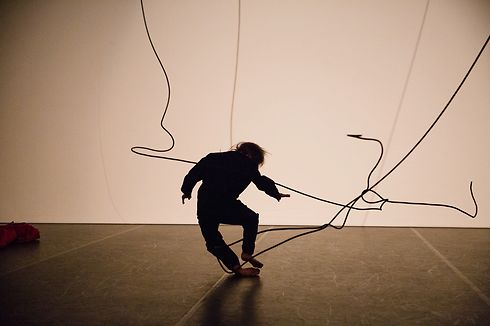 Haugen Productions
Haugen Productions was founded in 2003 in Tromsø, Norway by the sisters Liv Hanne and Anne Katrine Haugen in connection with the first joint performance 'Sisters'.

Since 2003 Anne Katrine and Liv Hanne have initiated each their own performances, but always in close collaboration with each other. They share their dance education at a.o. London Contemporary Dance School and they both have an extended work experience in Belgium and the Netherlands with dance companies such as Ultima Vez / Wim Vandekeybus and Angelika Oei. Since 2009 both sisters live and work in Tromsø.

Documentary and fiction, rebelliousness and abstract dance, as well as a strong North-Norwegian identity and background, are part of their artistic motivation. Inclusive work processes and a transdisciplinary approach are important to ensure new movements.
To Artist