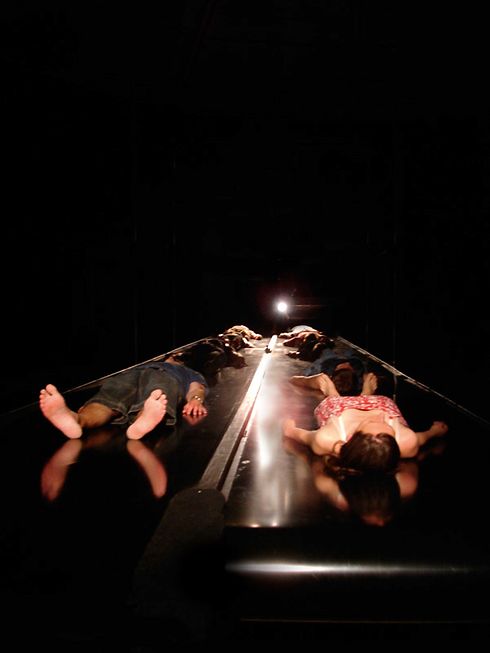 Lawrence Malstaf, Transporter 02008
From gallery to art office
Tallieu Art Office works in various fields such as visual, installation and new media art, contemporary classical music, sound art, music and performing arts with a special interest in transdisciplinary projects and a focus on selection, promotion, exhibitions, networking, consultancy, expertise and representation.

With the ambition to explore new paths and to extend its activities beyond the traditional concept of an art gallery, Tallieu Art Office & Ischa Tallieu continue to build upon the experience and achievements within the context of a promotion gallery.

From 1989 until 2014, Galerie Fortlaan 17 earned its position in the contemporary arts world, constantly reinforcing its reputation thanks to high-profile exhibitions, projects, publications, involvement in international art fairs, performances, debates and lectures.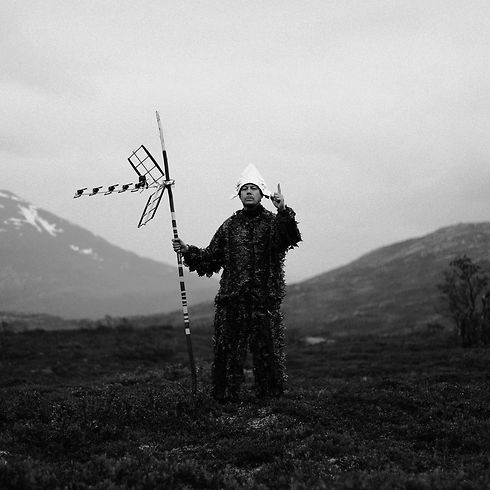 Mental Overdrive by Carl Christian Lein Størmer
News & Agenda February 2018
01.02.2018
Mental Overdrive at Spectra 2018 Light Festival, Aberdeen, Scotland - Lawrence Malstaf at FILE Festival, belo Horizonte (BR) - Amund Sjølie Sveen at Barentsspektakel 2018, Kirkenes (NO) - USHER, new opera by Annelies Van Parys at Staatsoper Unter den Linden, Berlin (D) & Folkoperan, Stockholm (SE) shortlisted for Fedora Platform Prize - Annelies Van Parys at 30CC, Leuven (B) Opéra de Lyon (FR), Wiener Kammeroper (AT) - David Bowen & Lawrence Malstaf at Biennale Némo at 104 CENTQUATRE, Paris (FR) - Kiki Smith at Haus der Kunst, Munich (D) - Pieter Laurens Mol at PARROTTA CONTEMPORARY ART, Cologne (D) - Joey Kotting at CSUN Art Galleries (USA) - Jacques Charlier at Cornette De Saint Cyr, Paris (FR)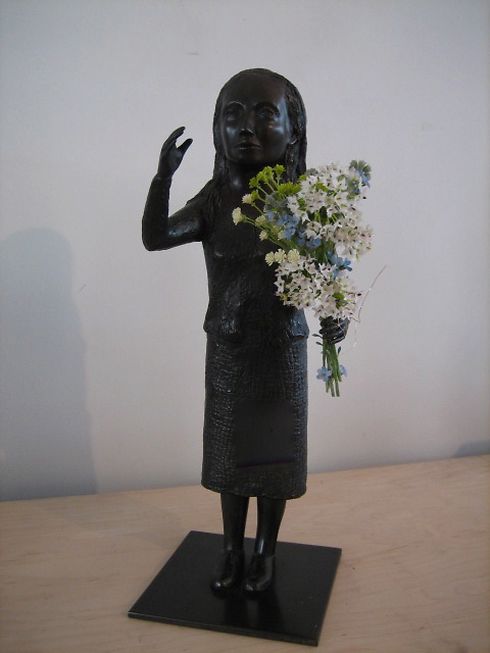 Kiki Smith
°1954
In the early 1990s Kiki Smith caused quite a stir with her work about the human body. At that time AIDS was spreading rapidly, as was puritanism and, in its wake, censorship, promoted by the then republican government. The social context lends Kiki Smith's work a strongly political dimension. Though the artist reduces the body to what it really is – a self-sustaining system of organs and bodily fluids – it is obvious that for Kiki Smith the body is not merely physical. The spiritual power and vitality that surface from these works illustrate that the body is more than just matter subject to laws and patterns.
In the mid 1990s the artist increasingly emphasizes the spiritual and mythical aspect in her work. Kiki Smith focuses expressly on nature, the animal world, the universe and the position of women in fairy tales, myths and religious narratives. She calls attention to the intuitive, the chaotic, the organic and the creative, all of which have been treated as insignificant in our rational Western culture.
Kiki Smith rejects an idealized worldview. Instead, she creates her own universe in which she presents us with an exceptional combination of wryness and poetry, beauty and pain. She mingles childish wonder with mature wisdom of the world in works that cannot possibly leave anyone indifferent. Their material beauty is amazing, though sometimes hard to digest.
To Artist