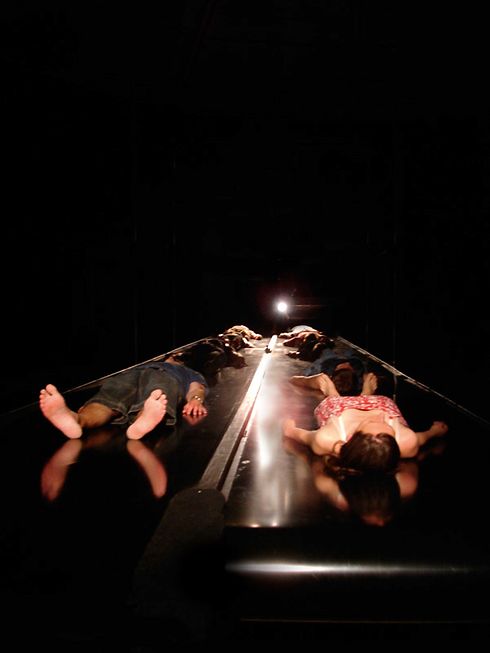 Lawrence Malstaf, Transporter 02008
From gallery to art office
Tallieu Art Office works in various fields such as visual, installation and new media art, contemporary classical music, sound art, music and performing arts with a special interest in transdisciplinary projects and a focus on selection, promotion, exhibitions, networking, consultancy, expertise and representation.

With the ambition to explore new paths and to extend its activities beyond the traditional concept of an art gallery, Tallieu Art Office & Ischa Tallieu continue to build upon the experience and achievements within the context of a promotion gallery.

From 1989 until 2014, Galerie Fortlaan 17 earned its position in the contemporary arts world, constantly reinforcing its reputation thanks to high-profile exhibitions, projects, publications, involvement in international art fairs, performances, debates and lectures.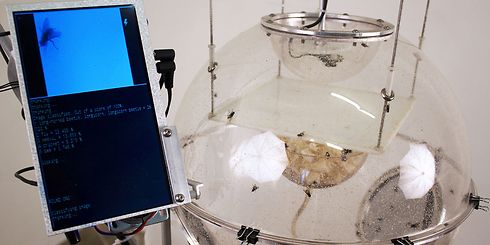 David Bowen, flyAI, 2016
News & Agenda September 2018
05.09.2018
A Two Dogs Company / Kris Verdonck at Het TheaterFestival, Nederlands Theater Festival and Stadsschouwburg De Harmonie - Annelies Van Parys at Concertgebouw Brugge - David Bowen with flyAI at Centrum Nauki Kopernik - Warsaw, with tele-present water at Fondation Groupe EDF - Paris, with tele-present wind at Azkuna Zentroa - Bilbao, with fly revolver at Beijing Media Art Biennale - CAFAM and a one-person exhibition at Granoff Center for the Creative Arts at Brown University - Providence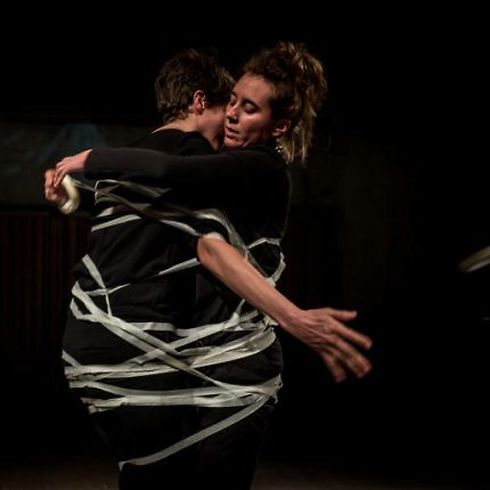 Duobaan
DUOBAAN is a duo that works in and explores the fields of contemporary music, sound art, performance and visual art. Small, compact, close to the audience, challenging for mind and senses and slightly crazy.
DUOBAAN is Anneleen De Causmaecker & Barbara Ardenois.
DUOBAAN XL works together with Marieke De Maré
To Artist