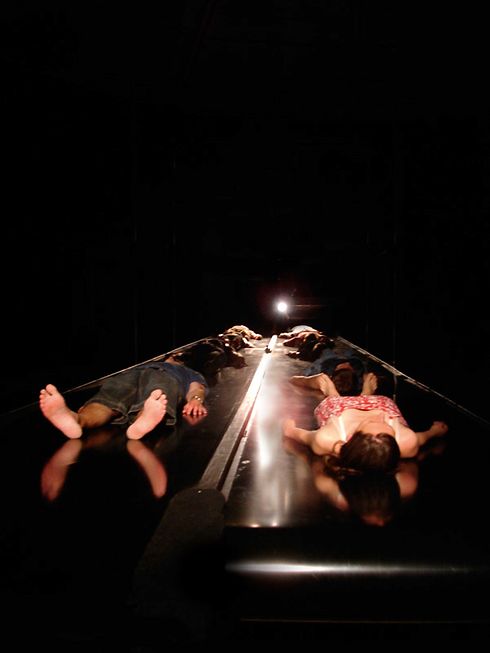 Lawrence Malstaf, Transporter 02008
From gallery to art office
Tallieu Art Office works in various fields such as visual, installation and new media art, contemporary classical music, sound art, music and performing arts with a special interest in transdisciplinary projects and a focus on selection, promotion, exhibitions, networking, consultancy, expertise and representation.

With the ambition to explore new paths and to extend its activities beyond the traditional concept of an art gallery, Tallieu Art Office & Ischa Tallieu continue to build upon the experience and achievements within the context of a promotion gallery.

From 1989 until 2014, Galerie Fortlaan 17 earned its position in the contemporary arts world, constantly reinforcing its reputation thanks to high-profile exhibitions, projects, publications, involvement in international art fairs, performances, debates and lectures.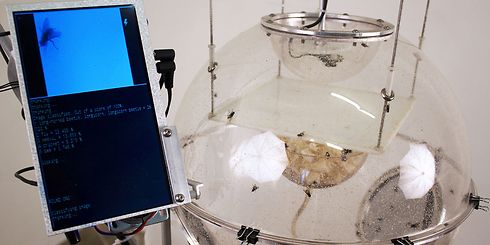 David Bowen, flyAI, 2016
News & Agenda September 2018
05.09.2018
A Two Dogs Company / Kris Verdonck at Het TheaterFestival, Nederlands Theater Festival and Stadsschouwburg De Harmonie - Annelies Van Parys at Concertgebouw Brugge - David Bowen with flyAI at Centrum Nauki Kopernik - Warsaw, with tele-present water at Fondation Groupe EDF - Paris, with tele-present wind at Azkuna Zentroa - Bilbao, with fly revolver at Beijing Media Art Biennale - CAFAM and a one-person exhibition at Granoff Center for the Creative Arts at Brown University - Providence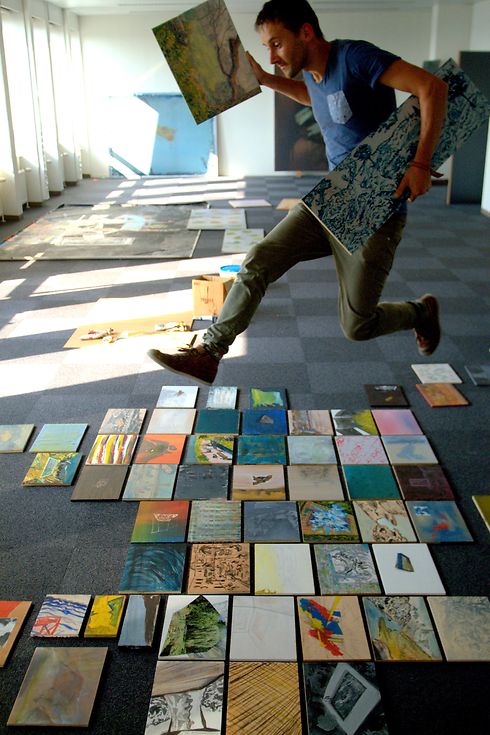 Jan Verbruggen
°1980
In the paintings by Jan Verbruggen surfaces and volumes are tilted in space, without holding on to a conventional perspective. Strange figures overlook landscapes together with the viewer, or are immersed in the scenes. Verbruggen explores the boundaries of the territory that surrounds him. Orientation is essential in this process, like a map is indispensable when traveling. Not only the artist is searching for navigation and timing, also the spectator is challenged to think along. This reflection process is essential to the artist, as no artwork just 'happens'. After all, the artist's studio functions as a place for research, where the artist collects texts, pictures, drawings, etc. to reconstruct this fragmented information in a painting. Bright, elementary colours contrast with a deep blue, almost transparent background. Verbruggen is convinced that contrasts facilitate thinking. Furthermore, the distinctive colours apply structure.
The questioning of the position of the spectator is at the heart of Jan Verbruggen's work. Is the painting showing us a real image or is it just a projection? We are confronted with a screen, a tilted volume in an infinite space. This cinematic impact of Verbruggen's work lies in his study of time. The artist wants to capture the sequence of a specific action in one moment. (Melanie Deboutte)
To Artist