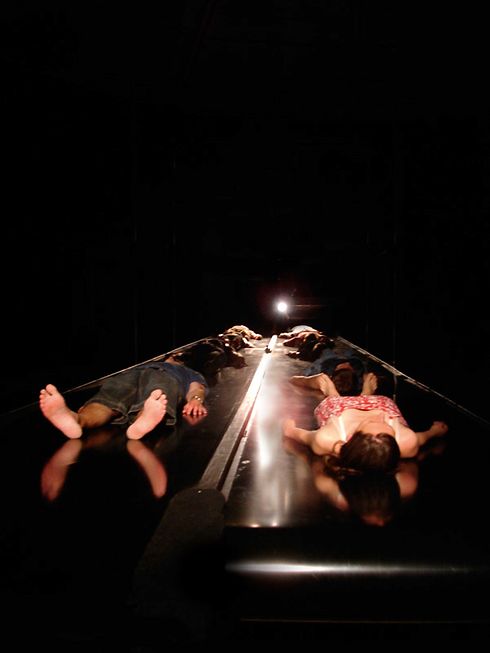 Lawrence Malstaf, Transporter 02008
From gallery to art office
Tallieu Art Office works in various fields such as visual, installation and new media art, contemporary classical music, sound art, music and performing arts with a special interest in transdisciplinary projects and a focus on selection, promotion, exhibitions, networking, consultancy, expertise and representation.

With the ambition to explore new paths and to extend its activities beyond the traditional concept of an art gallery, Tallieu Art Office & Ischa Tallieu continue to build upon the experience and achievements within the context of a promotion gallery.

From 1989 until 2014, Galerie Fortlaan 17 earned its position in the contemporary arts world, constantly reinforcing its reputation thanks to high-profile exhibitions, projects, publications, involvement in international art fairs, performances, debates and lectures.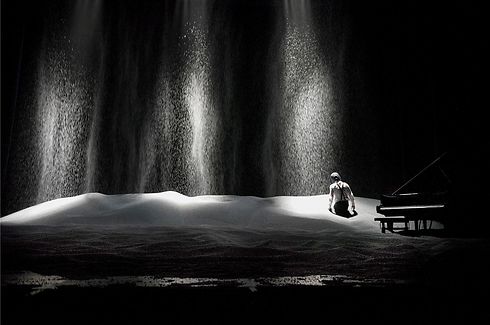 Kris Verdonck / A Two Dogs Company
News & Agenda Summer 2018
12.07.2018
Lawrence Malstaf with Compass 02005 at ZHI Art Museum, Chengdu - David Bowen with tele-present wind (expanded) at Azkuna Zentroa, Bilbao & with tele-present water at Fondation Groupe EDF, Paris - Annelies Van Parys, Gaea Schoeters, Neue Vocalsolisten Stuttgart with An Archive of Love at Theaterhaus Stuttgart - Annelies Van Parys with Three Mew Poems by Halcyon at Sydney Conservatorium of Music - Kris Verdonck/A Two Dogs Company with Conversations (at the end of the world) at TAZ (Theater Aan Zee), Oostende 
- Kris Verdonck with DETAIL at ACC Galerie Weimar 
- Amund Sjølie Sveen with NORDTING at RakettNatt, Music and Arts Festival 
- Mental Overdrive at KAFÉ HÆRVERK - Oslo, Pstereo - Trondheim & RakettNatt, Music and Arts Festival
 - ENJOY YOUR SUMMER!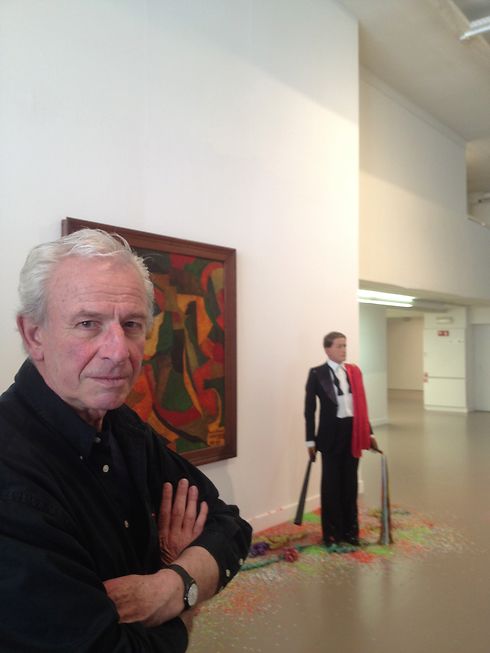 Jacques Charlier
°1939
Jacques Charlier is an autodidact who studies art and the strategies of the art market. He systematically analyzes his collection of biographies, dictionaries and catalogues. As far back as the early sixties he started to construct 'mise-en-scènes' with discarded objects. In 1963 he starts to collect professional photographs made by the Technical Department of the Province of Liège, where he lives. His approach of the photographs is a response to Pop Art and the Nouveau Réalisme. In the eighties he starts to make remarkable satires about new trends in art with compositions of paintings and small statues. He creates 'Chambre d'Ennemi', a work for 'Chambre d'Amis', the exhibition by Jan Hoet in Gent in 1986. A few years later his work emphasizes a sense of déjà vu by using frames from days long gone for paintings signed by imaginary artists. He also writes texts, which he signs with the names of imaginary critics.
With unflagging energy Charlier tries out every kind of artistic technique and expression possible, constructing an oeuvre that he calls himself 'his activities'. Every year he creates 'new' art, but it is the art of a chameleon. With inexhaustible wit he adapts every object to his pur- pose. He has quite consciously chosen not to evolve a personal 'style', which enables him to keep shattering the aura which surrounds 'art'.
To Artist