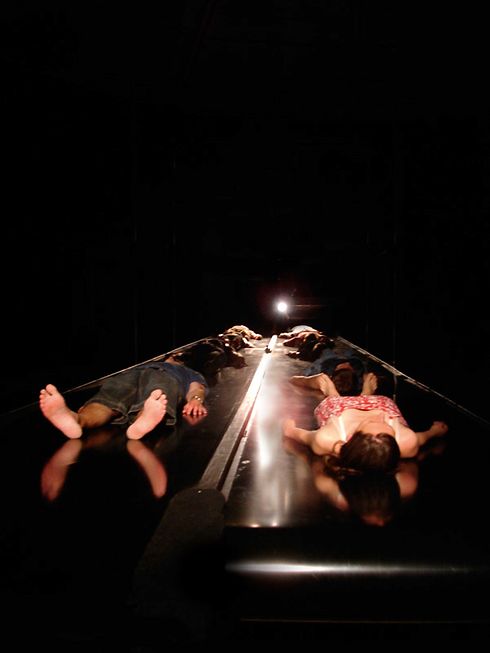 Lawrence Malstaf, Transporter 02008
From gallery to art office
Tallieu Art Office works in various fields such as visual, installation and new media art, contemporary classical music, sound art, music and performing arts with a special interest in transdisciplinary projects and a focus on selection, promotion, exhibitions, networking, consultancy, expertise and representation.

With the ambition to explore new paths and to extend its activities beyond the traditional concept of an art gallery, Tallieu Art Office & Ischa Tallieu continue to build upon the experience and achievements within the context of a promotion gallery.

From 1989 until 2014, Galerie Fortlaan 17 earned its position in the contemporary arts world, constantly reinforcing its reputation thanks to high-profile exhibitions, projects, publications, involvement in international art fairs, performances, debates and lectures.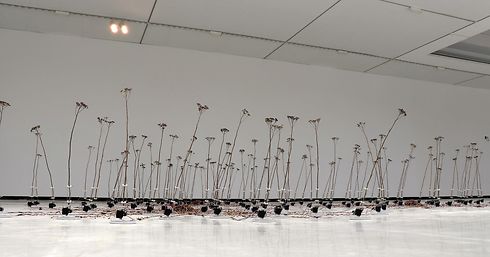 David Bowen, tele-present wind (expanded), 2018
News & Agenda June 2018
07.06.2018
David Bowen with 'tele-present wind' at Azkuna Zentroa, Bilbao and with 'tele-present water' at Fondation Groupe EDF, Paris (F) - Duobaan at platvvorm, Deinze (B) - Haugen Produksjoner & Lawrence Malstaf with 'Digging into my Magnificent Trashbin I'm searching for my Life' at Festspillene i Nord-Norge, Harstad (NO) - 'D.I.Y - Manual for a potential future' a performance by and with Lawrence Malstaf - Liv Hanne Haugen - Tale Næss - Jon Tombre - Amund Sjølie Sveen premiering at Festspillene i Nord-Norge, Harstad (NO) - Lawrence Malstaf with Compass 02005 at ZHI Art Museum, Chengdu (ROC)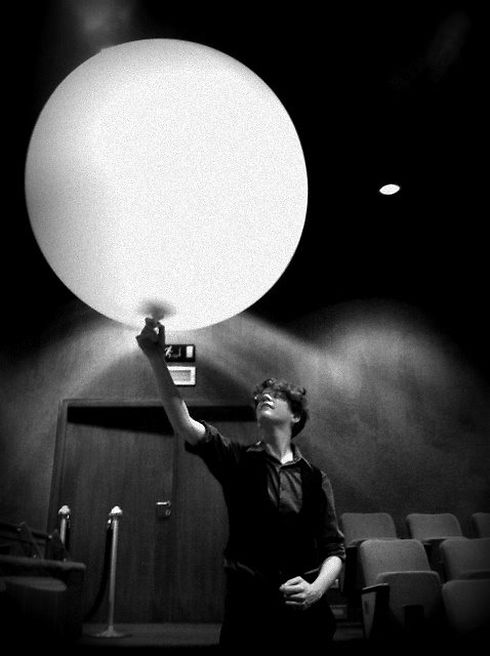 Anneleen De Causmaecker
°1983
In 2011, Anneleen De Causmaecker obtained a Master of Arts at the University College Antwerp, department Royal Academy of Arts. Her master project Parcours, a first intense cooperation with the famous Flemish Composer Annelies Van Parys was coproduced by studio Champ d'Action. It was immediately picked up by The Singel in Antwerp that presented it during the ISCM World Music Days 2012. In 2015 they presented a new big project Field Recordings at the Concertgebouw Brugge. This project will be seen at Operadagen Rotterdam in 2016.
In 2009 she received the Artes encouragementsprize of the Royal Academy and in 2011 the What's Next Prize as well as the LAbO3 Prize for her multimedial interactive installation project "About Tape" where she confronts a dancer, a violinist and (sticky)tape. This project has been presented in De Singel, as well as Flagey and the Muhka Museum of Contemporary Art. kunst en performance. Since 2014 she is a duo with accordionplayer Barbara Ardenois. With this duo they search for new spaces and manners to bring contemporary music, close to the public.
Anneleen is working in her atelier in Beernem where she makes small-scale as well as very large sculptures and installations.
To Artist