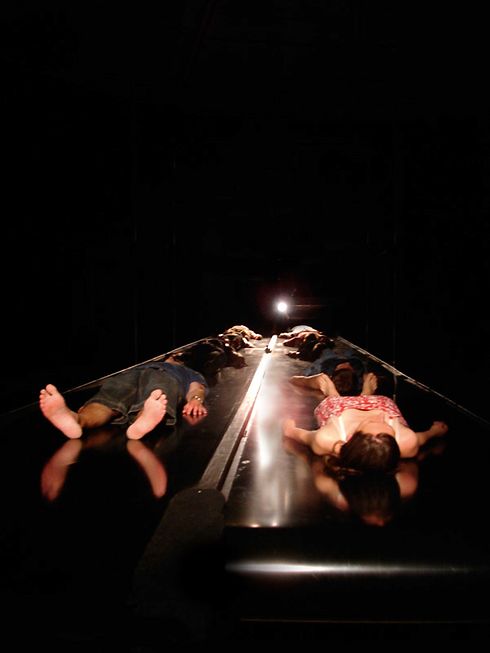 Lawrence Malstaf, Transporter 02008
From gallery to art office
With the ambition to explore new paths and to extend its activities beyond the traditional concept of an art gallery, Tallieu Art Office & Ischa Tallieu continue to build upon the experience and achievements within the context of a promotion gallery.

From 1989 until 2014, Galerie Fortlaan 17 earned its position in the contemporary arts world, constantly reinforcing its reputation thanks to high-profile exhibitions, projects, publications, involvement in international art fairs, performances, debates and lectures.

Tallieu Art Office works in various fields such as visual, installation and new media art, contemporary classical music, sound art and performing arts with a special interest in transdisciplinary projects and a focus on selection, promotion, exhibitions, networking, consultancy, expertise and representation.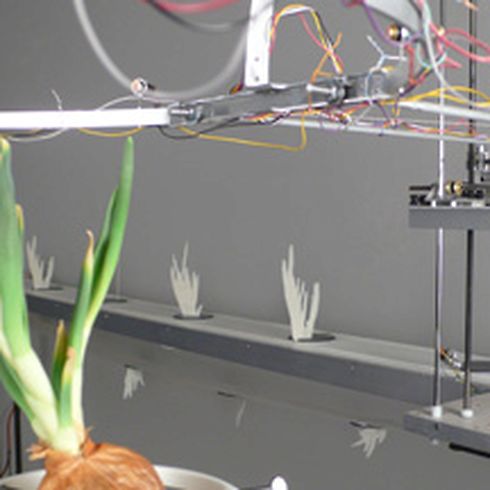 David Bowen, growth modeling device, 2009
News & Agenda October 2016
01.10.2016
Kok&Deiman in 'Thinking Sense - The role of sense impressions' at Witteveen visual art centre, Amsterdam (NL) - Lawrence Malstaf, scenography for EAST, a solo by Arco Renz at Vlaams Cultuurhuis de Brakke Grond (NL), Schouwburg Kortrijk (B), Kunstencentrum Vooruit (B) - David Bowen in Festival accès)s( # 16 - 'Frontières & Projections', Pau (F) and in 'Power to Change' at 文化庁メディア芸術祭 | Japan Media Arts Festival, Tokyo (JP) - Annelies Van Parys: Lecture 'The Art of Listening' at Muntpunt and creation of 'Come Fiume Incessante' at TRANSIT Festival voor nieuwe muziek, Leuven (B)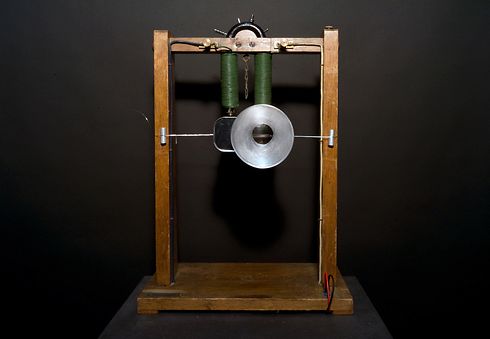 Aernoudt Jacobs
°1968
Aernoudt Jacobs lives and works in Brussels. Jacobs' work is both phenomenological and empirical. It originates from acoustic and technological research and investigates how sounds still can yield sonic processes which will trigger the perceptive scope of the observer. Aernoudt Jacobs' installations focuses on a central question: how can the complexity, richness and stratification of our direct, daily environment be translated into something that can really be experienced?
Jacobs teamed up with Christoph De Boeck to run Overtoon, a platform for sound art based in Brussels.
To Artist